Thanks so much Lia of Book Land for tagging me with this Summertime Madness Book Tag. I've always enjoyed reading her book reviews and daily stories. Bet she doesn't know this yet, but I also like DBSK, a famous Korean band but while her favorite is Micky Yoochun, mine's Hero Jaejoong! Sorry, only fangirls can relate to my last statement, 😀
Okay, like she said, let's do this.
❊ Show a book with a summery cover *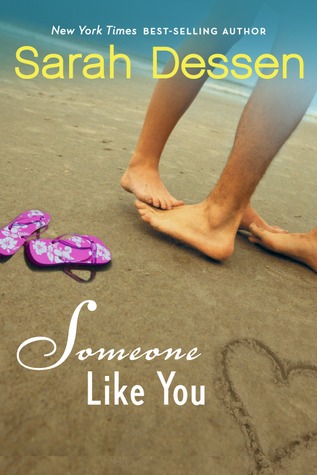 I've always loved Sarah Dessen's book covers. This one just happened to be one of
my favorites..
❊ Pick one fictional place that would be the perfect destination for a summer
vacation!
Maybe Camp Half-Blood from Rick Riordan's Percy Jackson series. My kids and I
would surely love this magical place.
❊ You're about to go on a flight to your summer vacation. But you want to read a
book that lasts for the whole flight, what novella do you choose?
Anything written by Ali Parker, all her novellas are worth reading. Heck, I even
think her books would keep me wide awake during the whole flight 🙂
❊ You have a case of summertime sadness, what happy book do you pick up to
shine a smile on your face?
❊ You're sitting at the beach all alone…which fictional character
would be your beach babe?
 Miles Archer from Ugly Love.. that is if he's willing to spend some time with me instead of Tate.
❊ To match your ice cream, you want an icy cool sidekick! Which fictional side
kick do you pick?
My sidekick would have to be someone cool, kickass and uber funny. So I'm gonna pick Dwayne the gay BFF from Ready To Were by Robyn Peterman.
❊ Share the Summertime Happiness! Who do you TAG?
Donita Luz of My Random Book Thoughts